The overlookers : Out now, new single and video red lights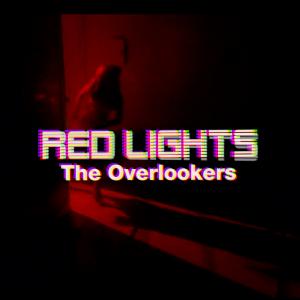 We sadly need to push back the release of The Overlookers' "Videodrama" album due to an issue with the manufacture of the CD, so in the meantime we've just decided to release a new digital single called "Red Lights" (and video) taken from Videodrama.
On a positive note though, the limited 12" LP vinyl edition is already in stock but there are very few available copies left, so if you want to secure yours :
it's still time to pre-order now!
more info...
[15/05/2023 | 08h53 ]
The overlookers : Pre-order the new album videodrama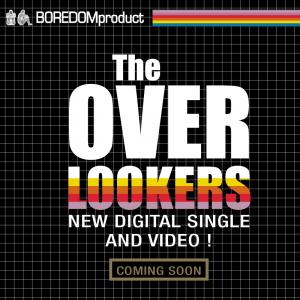 Welcome to the VHS technology and fat analog synth chords! The Overlookers decided to leave the 50s and make a thirty year leap into the future, to fully embrace the 80s: a vintage world designed for the modern times with a new album called VIDEODRAMA.
Pre-order the limited edition 12" vinyl LP or the CD album available now!
more info...
[06/04/2023 | 09h17 ]
La machine : New single and video out now!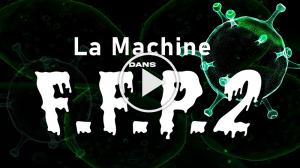 If you have already given a listen to La Machine Qui Ne Sert à Rien, you know La Machine finds inspiration in fantasy films an B-Movies from the 50s as much as it recycles science fiction and horror movies, and that it definitely fits in a present where the absurd, the nuclear nightmare and the control of individuals are never very far...
Are you not scared just yet ? Well you probably should, especially with the new video that La Machine unveils today for FFP2, the second track from the first EP La Machine Qui Ne Sert à Rien, a genuine erotic-sanitary hymn, a plea for saliva exchange in a not quite imaginary hygienist world obsessed with the wearing of masks.
Scary, don't you think ? In any case, you are warned
With this new single as a second step, La Machine unveils its offensive in several formats, such as 5-track CD and 10" vinyl EP as well as digital single out on December 27.
Get ready for the analog most terrifying thrill ever in vintage HD!
Who knows just how far La Machine can go?
more info...
[06/02/2023 | 08h52 ]